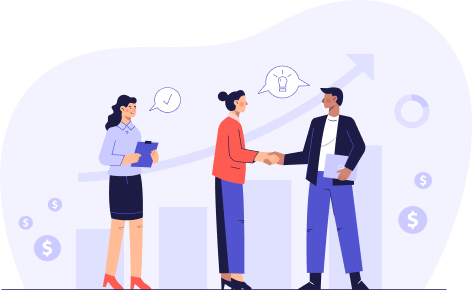 FullStack Developer
What you'll be doing:
Contribute to the complete software life cycle, including: writing clean code, robust tests, submitting code reviews, and creating clear documentation.
Get involved with the Client, participate in Agile ceremonies, and communicate effectively.
The challenge involves analyzing, designing and coding new features for our Clients.
The Skills You'll Need:
Knowledge of object-oriented design patterns and algorithms.

Someone who is willing to share their knowledge & technical skills, eager to learn new technologies, frameworks, and processes, a strong team player.

Being able to troubleshoot the origin of an issue and find multiple solutions.


Knowledge of git as a versioning tool.