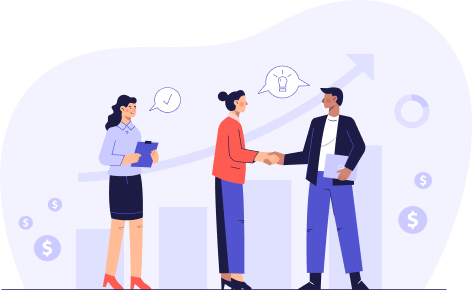 Full-Stack React.Js & Node.Js Developer
What you'll be doing:
Design, develop, deploy and manage complex microservices. Integrate the backend services with the front-end solutions.
Contribute to an overall system design and architecture.
Select the best implementation strategies; recommend the technologies, tools and libraries.
Contribute to development and enhancement of the front-end solutions.
Deliver high-quality code to production; develop unit, integrated and system tests to ensure the code quality.
The Skills You'll Need:
3+ years of commercial experience in software engineering

Bachelor's/Master's degree in Software Engineering

Typescript + OOP

High proficiency coding in React.js and Node.js

Solid experience with backend JavaScript frameworks (Express, Koa 2, NestJS)

Solid experience with databases (Redis, MongoDB, MySQL, Elasticsearch, PostgreSQL)

Comfort with HTML, CSS, SASS, LESS

Responsibility and attention to detail


Willingness to learn new things constantly and improve your skills daily