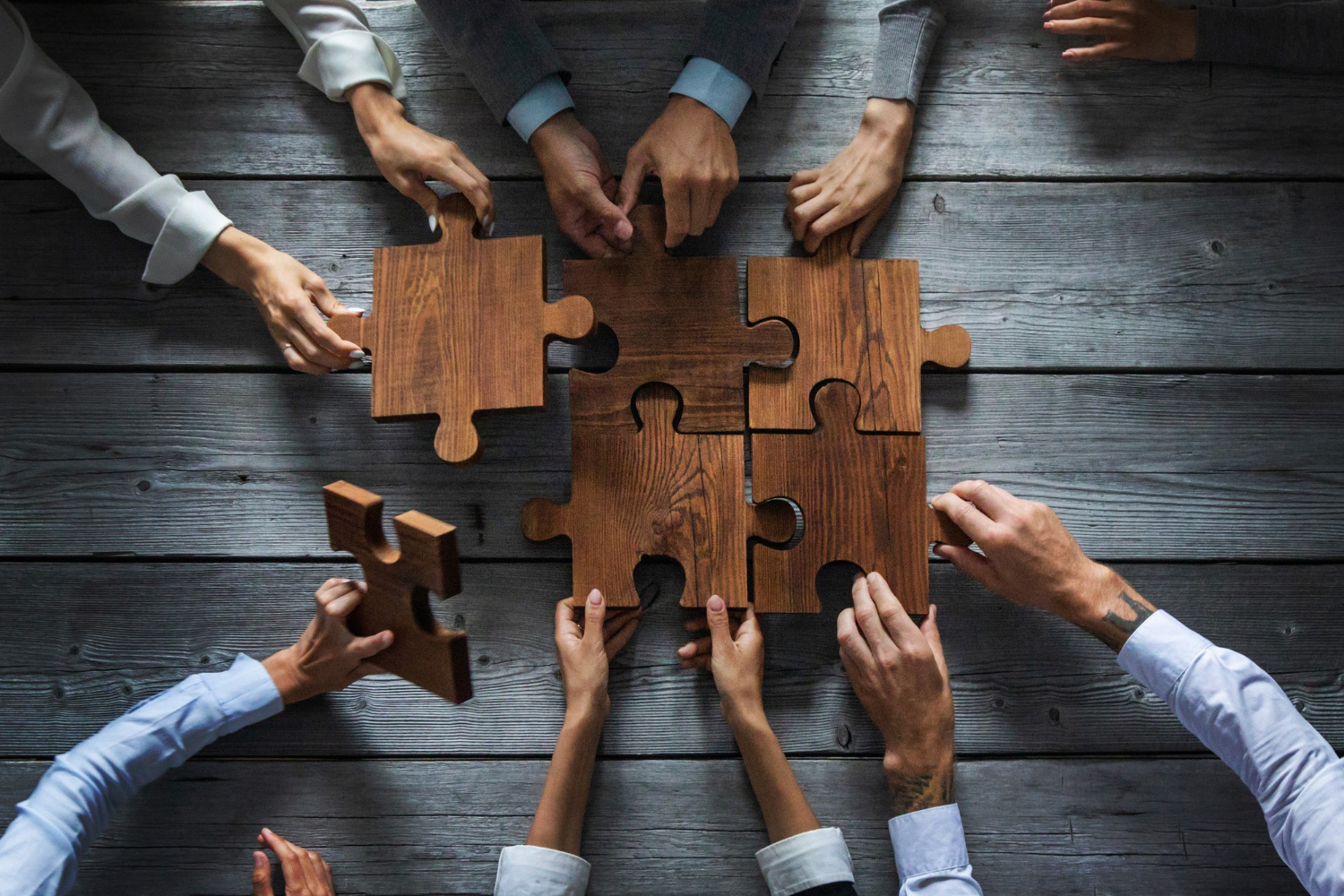 IT services for the effective implementation of a startup idea
IT services for the effective implementation of a startup idea
The business sphere is becoming more and more dependent on modern technologies. Expert opinion is that business becomes competitive using modern technologies, services and automation tools. More advanced companies increase efficiency and displace organizations operating according to the "old rules" of the market.
Today, the business software market is developing at a tremendous speed. Entrepreneurs can find both universal software solutions and specialized ones. They should be aimed at meeting the needs of companies in a particular industry. 
The business is involved in creating custom digital solutions for the consumer. Some entrepreneurs conduct their business on the basis of technological solutions. In both cases, it is a startup. Developing software solutions from scratch to order is not an easy task. Anchante Solutions decided to help you figure out this issue.
The business industry is involved in creating new methods. Namely, it focuses on the development of custom digital solutions for the consumer. Many entrepreneurs are starting to launch their business based on technological solutions that should ultimately bring the company a good result. In both cases, we are talking about a professional startup idea in IT. The development of software solutions from scratch to order implies a complex task that requires the efforts of a qualified team. Anchante Solutions can help sort out this issue.
First, create a basic scenario about the product you want to produce
The first steps to the effective implementation of the project. First you need to decide on the direction. That is, to work on the idea, to determine its scale, your capital investments in the project. Then you should know in which area the development will be carried out. For example, if this is a mobile application, then for which operating system, what do you want to see in it in the future. After that, be ready to seek advice from an IT company. It is important to think through the nuances in advance, as well as to understand the scale of the project and its specialization when choosing a company. Today Anchante Solutions is a developer company in the modern IT market, which has been developing software solutions for medium and large businesses and companies for a decent period of time. Therefore, for reliable and high-quality development of a mobile game or a one-page website, a more appropriate solution would be to contact a company specializing in tasks of this kind. It is for this reason that IT is worth considering the specialization of an IT company. After all, developers of computer RPG games will never develop data collection systems for utility meters.
The most optimal way to implement a startup idea
Having narrowed the list of companies to those who are ready to work with you and those with whom you want to work, it is necessary to hold a meeting. Discuss technical issues, deadlines, price of services, future support and copyrights for the final product. Choose the most suitable company. You may not be a participant in the development, the IT company can implement your idea independently.
What is needed to develop a startup idea using IT services: Front-End, Back-End, blockchain, Mobile device/ Software development, DevOps, UX design and research, consulting with specialists.
However, some qualities may allow you to understand the abilities of candidates of a successful team. One of them is the provision of a full cycle of services. A qualified development team can provide a full range of services. Starting from business project planning, cost estimation, design and ending with software development, its support in the future.
Software requirements. What should I know about this from the very beginning?
A business choosing ready-made software on the market is interested in having a full set of rights to the purchased software product. For example, you can use it at your discretion, modify it for your own needs or further sale, or distribute modified versions, including on a commercial basis. The above rights can be obtained by a leading business in several ways:
This is done to acquire the necessary set of rights from the manufacturer of the software product.

This is done in order to develop the software yourself. For example, through the work of their programmers or through outsourcing development.

This means using ready-made software with a set of tools and rights.
Outsourcing or offshore development. What would be the right choice?
In recent years, as a result of globalization, a certain trend has emerged in the field of production. Outsourcing and offshore development are very popular today. Let's analyze the terms.
Outsourcing services imply the transfer of certain functions to specialists of another company. As a rule, this applies to non-core industries. What is pushing the business to switch to outsourcing? First of all, the desire lies in the correct construction of temporary accompanying activities, such as software, accounting, and maintenance.  Recently, this service has been actively developing due to the demand for contractor services.
The essence of outsourcing is that it is a great opportunity for the customer to reduce the company's expenses for paying taxes, sick leave, vacations, contributions to pension funds and other things. The main advantage of outsourcing is that it helps the customer to focus on their main production.
What is offshoring?  
Offshoring involves the transfer of an enterprise or a separate business process to another country. Almost any type of business can use offshoring strategies. But traditionally it is considered that this is the direction of information technology services. Offshore software development has become a winning solution for most business areas that want to expand without significantly increasing their cost.
The advantages of offshoring are lower production costs, higher availability of qualified specialists and more efficient work due to the global talent pool.
What else do you need to pay attention to in order for the development of a startup idea to be successful?
You need to identify your potential client. Because the content of the product, its design and the context of communication with the consumer through a digital product will depend on it.
After the product is released to the market, it is important to monitor the download of the application or the frequency of software installation. Carefully study the requests in the support service. It is also important to take into account not only technical aspects (which are solved by IT specialists), but also to satisfy other consumer requests (within reasonable and affordable limits). The first reviews and your response form the first impression of the product and its owner. 
What are your expectations? First you need to identify a few points. The first is what you expect as a result of the product launch and at what time. The second is that success depends on how well your expectations are met. Put these questions in front of yourself and the executive team throughout the development process to achieve the best possible result.
Implementation of IT solutions that are implemented as stand-alone products
Modern, dynamically developing companies are increasingly considering information technology as a key factor in development. Regardless of the type and purpose, business software is an excellent solution that will facilitate the management of your business (whether it is a separate enterprise or a small team). 
We are talking about the use of IT, which exists as an independent product that brings a good profit. The software will allow you to make decisions faster, respond quickly to various problems and systematically find solutions.
Ultimately, the best solution for the market as a whole depends on the needs of its participants.